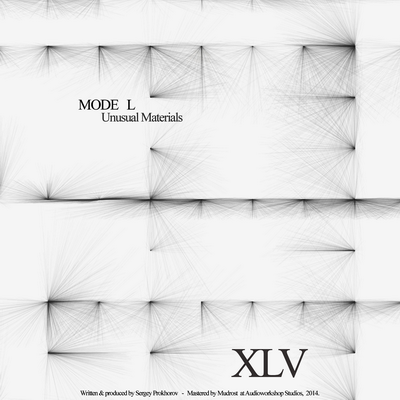 Yet another debut release here at Armatura Records, and this time a new project, Mode L from Saint Petersburg.
With years of experience in Techno field, playing with analogue machines and performing as a vinyl dj, Sergey
Prokhorov presents to us here his new project which can be described as free flowing & soulful live act, touching
all the spheres of the sound. From dystopian feel of 'The Voles' thru bleeping madness that is 'Attraction', he surfes
to more emotional 'Mod#7' as third track. Fourth and final track gives ode to harder and more banging side of Techno
in form of 'King Of Spirit'. Well diverse first release, and something we feel should be heard across the Techno world,
bringing true dedication from studio works to you with our 45th release to date. Be prepared to be modeled!
01.
The Voles
02.
Attraction
03.
MOD#7
04.
King Of Spirit
Release is out now on:
http://concrete.band...usual-materials
http://www.beatport....terials/1318058
http://www.junodownl...als/2495553-02/
Thanks for your support
http://armatura-rec.net
http://soundcloud.com/armatura-records