REBOOT*at*System*Dance*Club!*w/*JEAN*PIERRE*Sat 10/26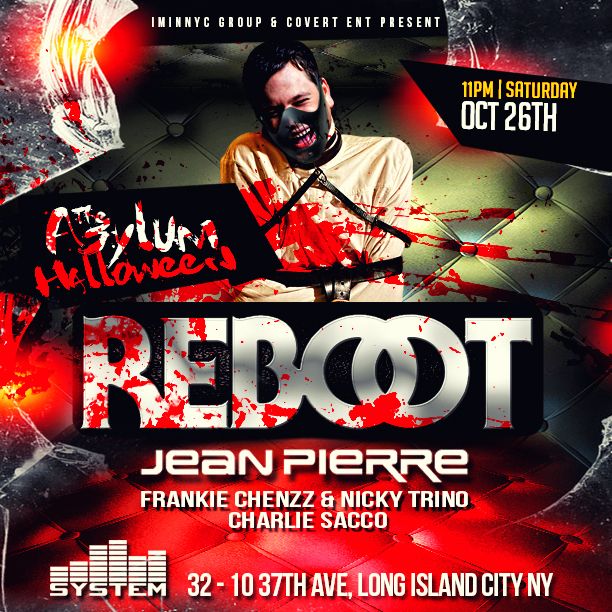 Saturday October 26th
Iminnyc Group & Covert Entertainment Presents
ASYLUM HALLOWEEN PARTY
music* by:
REBOOT
Jean Pierre
Opening Sets: Charlie Sacco / Frankie Chenzz & Nicky Trino
FREE B4 Midnight with RSVP to
Stankuklya@gmail.com
GET TICKETS
http://www.wantickets.com/Events/140...ystem-10-26-13
Bottles of Grey Goose $200.00 till 2am SPECIAL.
BOOK YOUR TABLE NOW!!! Contact Stan at
Stankuklya@gmail.com
Doors: 11pm till late
21+ only
SYSTEM NIGHT CLUB
32-10 37th Ave.
Long Island City, Queens