| | |
| --- | --- |
| cgmusic | 06-03-2013 10:25 AM |
---
06.06.13 NYC ~ Christian Martin ~ Dance.Here.Now. @ Cielo Free B4 11pm w/ RSVP

Christian Martin ~ Dance.Here.Now. @ Cielo Free B4 11pm w/ RSVP 06/06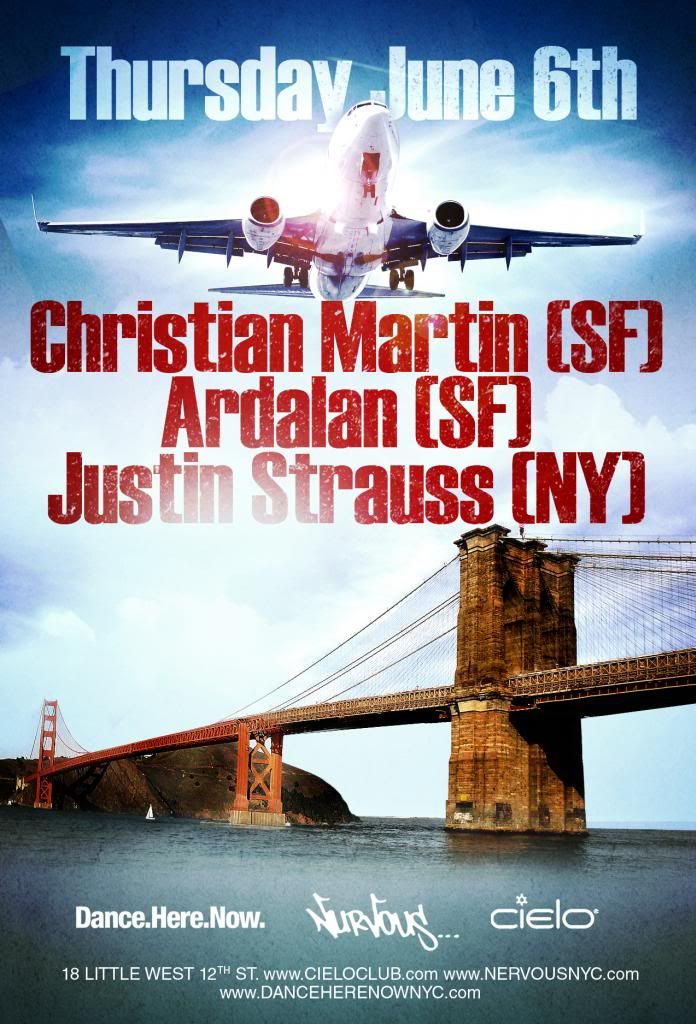 Thursday, June 6
Robpromotions & Benny Soto in association with Nervous Records present
Dance.Here.Now.
CHRISTIAN MARTIN
Ardalan
Justin Strauss
Dance.Here.Now. and Nervous Records is excited to present the Dirty Bird crew Christian Martin, Ardalan and Justin Strauss at Cielo. The West Coast players will be throwing down some tech-house goodness on the Funktion-One system on Thursday, June 6. The heat is on outside, but it's cool and funky inside. Come on by and kick it strong on the dance floor in the month of June!
Free before 12 midnight + 1 hour open vodka bar with RSVP here:
http://www.robpromotions.com/list/cielo060613.html
Get Tickets
https://www.clubtickets.com/us/2013-...artin-at-cielo
Cielo
18 Little W.12th Street NYC
Doors open 10pm
www.cieloclub.com
Stay Connected
www.danceherenownyc.com
Be our friend on Facebook
www.facebook.com/danceherenow
All times are GMT -4. The time now is

05:40 PM

.
Powered by vBulletin Version 3.0.0
Copyright ©2000 - 2018, Jelsoft Enterprises Ltd.
©2006 Wave Music